Elevate Your Interior Aesthetics with Elegant Rugs Near Hilliard, OH
A dynamic city in Franklin County, Hilliard is a suburb of Columbus. Contributing to the greater Columbus metro area, it is a mix of small business owners and major corporations boasting the opportunities to work and grow. 
Transform your space into a masterpiece of design. At Rug Gallery, where elegance meets craftsmanship, we are a premier destination for exquisite area rugs at Hilliard, OH. Not only enhancing your interior, each of our area rugs tells a story through their intricate patterns, rich colors, and luxurious textures. With our dedication to quality and passion for artistry, visit our rug shop and explore the world of limitless possibilities to elevate your space to new heights of sophistication. 
Our Major Services in Hilliard OH: Elevating Your Rug Experience
Rug Gallery is more than just a rug store. Partnering in creating a strong ambiance, we provide rugs with the quality that resonates with your style and personality. Our comprehensive range of services is designed to cater to your unique preferences. We ensure you find the perfect rug aligning with your vision. Also, our collection of cheap rugs near Hilliard, OH offers a solution.
Rug By Style: A Tapestry of Aesthetics
Unveil the tapestry of aesthetics with the variety of our rug styles. Presenting timeless classics to contemporary marvels, traditional, transitional, or Oriental rugs, our collection showcases a plethora of design inspirations. Embrace your space with the intricate motifs designs of the Oriental rug store near Hilliard, OH. The clean lines of geometry patterns allow you to curate an environment that reflects your individuality. Trust Rug Gallery to complement your home decor seamlessly. 
Rug By Color: Embrace with the Palette of Emotions
As a premier rug retailer, Rug Gallery evokes emotions and sets the tone of the space. Boasting a palette that spans the spectrum, infuses energy and passion, and creates a tranquil retreat for your space with soothing blues or bold red. For your aim to harmonize, contrast, or a fusion of both, our color-inspired rugs enable you to transform your space with sentiments that resonate with you.
Rug By Size: Perfectly Fitted Elegance
Finding the right size of the area rug, we help you achieve a perfect balance in your space. Our expert team understands and guides you with your needs. According to the size proportion and room dynamics, choose the rug that fits flawlessly within your designated area. From your spacious living room to a small cozy reading nook, Rug Gallery offers you a variety of sizes to suit your spatial needs while maintaining elegance.  
Enjoy A Canvas for Your Imagination with Tailored Rugs
At our rugs outlet, turn your imagination into reality with our custom-tailored rugs. Each of our rug pieces has a story to tell. Our design team and skilled artisans bring your vision to life. From selecting the finest material to crafting an intricate pattern of your choice, custom rugs embody your personal taste and preference. Enjoy the canvas of your imagination and grace your space with individuality and charm near Hilliard, OH.
Why Choose Hilliard OH Rug Gallery: Elevating Excellence
Unrivaled Craftsmanship:

At Hilliard OH rug store, we take pride in presenting you with rugs where our skilled artisans pour their expertise, passion, and dedication into every intricate detail. 

Curated Collection:

Our area rug collection is a celebration of diversity in design. With a unique sense of style, or every piece has its own character. From classic and timeless to contemporary and cutting-edge, you'll find a rug that resonates with your aesthetic preferences.

Expert Guidance:

Our knowledgeable experts are passionate enthusiasts of design and art. Their guidance lets you make an informed choice that aligns with your vision.

Customization Options:

Offering customization options, Rug Gallery allows you to bring your imagination to life. Choose the materials, colors, and patterns that resonate with you, and watch as your vision transforms into reality under the expert hands of our craftsmen.

Trusted Reputation:

Our commitment to providing quality rugs stands as a testament. We take pride in building trust and fostering strong customer relationships. 
Get In Touch With Us Online: Your Rug Journey Begins
With Rug Gallery, embark on the journey of your home decor that promises beauty, sophistication, and personal expression. Visit our website online and glimpsed into our curated collection at your convenience. At Hilliard OH, we invite you to explore, imagine, and create. Elevate your space with an elegance that transcends trends and stands the test of time. Your rug journey starts. When you're looking for rug stores in Hilliard, OH, look no further. Our store is not just a shopping destination; it's a haven of design and creativity.  
Our experience was lovely. We were trying to keep to a color palette. The store owner even lowered the rugs for us to see them laid out. He was very patient and noble and treated us with much respect. He showed us every rug until he found us the right one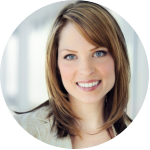 Crystal Hall
We recently bought these two rugs for our new apartment and they fit perfectly! We loved the white and grey tones on these amazing rugs! Lastly Sabir was very kind and helpful, assisted us to choose the rugs. Highly recommended!!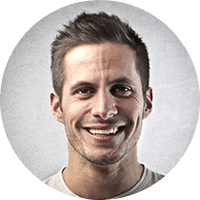 Levin Askin
I bought these 2 rugs for my house and I am very happy and satisfied with the purchase. This place has good collection of high quality rugs. Staff is kind and patient. They helped me to choose the right rug. They also packed the rug and loaded them into my car. I highly recommend this place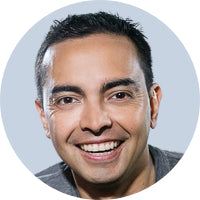 Sudi Pramod
The Salesman was a very respectful calm understanding and great person. We gave him a hard time putting down and taking out multiple types of rugs and he did them without any hesitation. We wanted a great deal on the rugs and he did. And did his very best to make us happy when we left.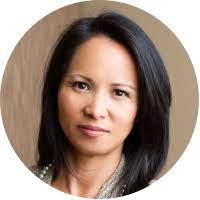 Saiyan warrior