Rug Store Near Powell, OH: Unveiling a World of Harmonious Rugs
Located 14 miles north of the state capital of Columbus, Powell is a charming city in the state of Ohio, USA. Located in the wealthiest county in the USA, Powell is a perfect place to raise a family and grow a business.
Nestled at the core of Powell, OH, Rug Gallery is a great gateway to experiencing the exquisite collection of area rugs redefining your space. Embark on the journey of artistry, design, and comfort. With the timeless allure of expertly crafted rugs, we offer you every style from traditional to contemporary or transitional rugs that capture the essence of design, color, and textures. At our rug store near Powell, OH, our expert allows you to find the perfect rug resonating with your unique style. 
Our Major Services: Elegant and Comfortable Rugs Near Powell
Not just purveyors of rugs, we at Rug Gallery create a perfect ambiance and comfort for your space. Our experienced staff is steeped in creativity, craftsmanship, and beauty. Our major services are designed to provide you with an unrivaled rug shopping experience. Our primary services at our rug outlet include the canvas of comfort, diverse styles, expert guidance, tailored creation, and many more. Step into our rug shop today!
Rug By Style: Crafting Aesthetics That Speak to You
Dive into the world of diverse styles of rugs. Catering to your individuality, our rug store near Powell, OH brings you a curated collection of traditional, modern, and transitional styles area rugs, from intricate patterns of oriental rugs to geometric precision. The timeless elegance of each piece remains at its best. Presenting you with an array of styles, let your taste reflect from your home decor.
Rug By Color: Infusing Emotions into Your Space
With the power of setting the mood of your space, colors perfectly define your character. Our area rugs embrace your design concept offering a rich spectrum of colors. Ranges from soothing neutrals to bold and statement colors, immerse yourself in the world where every thread paints an emotion. Our experts at Rug Gallery help you infuse your space with sentiments that reflect your personality to create a desired ambiance. So, experience the perfect blend of quality and style at our rug outlet near Powell, OH.
Rug By Size: Perfectly Fitted Elegance
With the perfect rug size, create harmony in your space. At our rug store, we understand the nuances of size proportion and room dynamics. Our professional staff helps you find the right size among our diverse range of sizes so that it's your space flawlessly. With our curated collection of area rugs, add an air of elegance and comfort by choosing the right size for your living room or a cozy accent piece for your bedroom. Also, experience the ease and beauty of rugs online shopping.
Custom Rug Options: Weaving Your Vision into Reality
With the custom rug options, Rug Gallery professionals let you unleash your creativity tailored to your vision. We collaborate with you to bring your vision to life. From choosing the right material to patterns, and colors that resonate with your style. Involve your idea into a unique masterpiece with a true reflection.
Why Choose Rug Gallery: Elevating Your Space Near Powell, OH
Uncompromised Quality: Every rug is a collection of exceptional craftsmanship, crafted from the finest materials to ensure longevity and beauty.
Diverse Styles: Offering diverse styles and an expansion of color choices, we at Rug Gallery allow you to find the right rugs that perfectly complement your interior decor. 
Expert Guidance: Our skilled staff and expert professionals are passionate about the rugs and their designs. With your design ideas, we provide personalized guidance to help you make informed decisions. 

Online Shop: Rug Gallery offers a digital platform designed to buy rugs online.
Explore our collection, discover intricate details, and make informed choices from the comfort of your home.
Tailored Creations: Featuring custom rug options, you can customize the area rugs of your choice that suit your preferences and meet your vision. 
Discounted Rugs: Our collection of discount rugs near Powell, OH brings you the perfect marriage of quality and value. Find the perfect designs with attractive savings.
Begin Your Interior Transformation Journey with Rug Gallery: Get In Touch Now!
When you want to buy rugs near Powell, OH, think of our store as your local source of style. With Rug Gallery, discover the world of area rugs from the comfort of your home at our best online rug store. Visit our website and explore our curated collection that features a myriad of colors, styles, and cultural richness enabling you to select a Raag that resonates with your emotions and enhances your ambiance. At our rug store in Powell, Oh, and take the first step toward finding the rug that will redefine your space. Contact us today to celebrate your unique taste and elevate your interior to a new height.
Our experience was lovely. We were trying to keep to a color palette. The store owner even lowered the rugs for us to see them laid out. He was very patient and noble and treated us with much respect. He showed us every rug until he found us the right one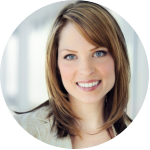 Crystal Hall
We recently bought these two rugs for our new apartment and they fit perfectly! We loved the white and grey tones on these amazing rugs! Lastly Sabir was very kind and helpful, assisted us to choose the rugs. Highly recommended!!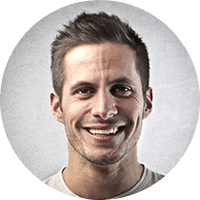 Levin Askin
I bought these 2 rugs for my house and I am very happy and satisfied with the purchase. This place has good collection of high quality rugs. Staff is kind and patient. They helped me to choose the right rug. They also packed the rug and loaded them into my car. I highly recommend this place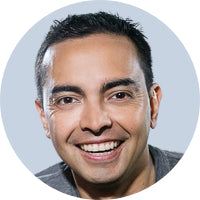 Sudi Pramod
The Salesman was a very respectful calm understanding and great person. We gave him a hard time putting down and taking out multiple types of rugs and he did them without any hesitation. We wanted a great deal on the rugs and he did. And did his very best to make us happy when we left.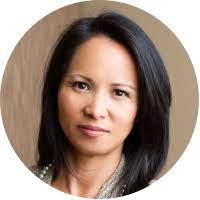 Saiyan warrior